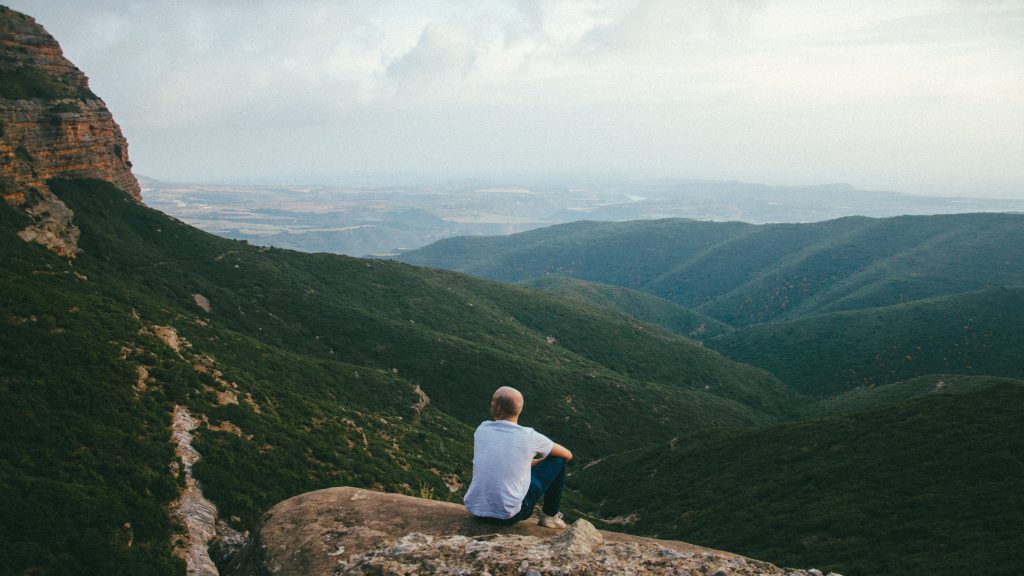 Ephesians 2:6 says 'And God raised us up with Christ and seated us with him in the heavenly realms in Christ Jesus'. We are seated with Christ in Heavenly places. What does that mean? It means that our spirit is seated with Christ, because we are in Him. Yes, we are in the world but our spirit is in Christ. We as children of God have access to see and hear what God is saying from the Heavenly realm, because we are seated with Christ. Ephesians 1:19-21 'I also pray that you will understand the incredible greatness of God's power for us who believe him. This is the same mighty power that raised Christ from the dead and seated him in the place of honor at God's right hand in the heavenly realms. Now he is far above any ruler or authority or power or leader or anything else—not only in this world but also in the world to come.' (NLT)
It is important to grasp this truth, that we as Christians can see and hear what God is saying. We have the ability in Christ, to see from God's perspective and join with Christ in intercession declaring what is on God's heart over situations. Being seated with Christ in Heavenly places means we can see above all situations and even regions and nations from God's perspective. We are called to fix our eyes upon Jesus in all situations.
2 Corinthians 4:17-18 says 'For our present troubles are small and won't last very long. Yet they produce for us a glory that vastly outweighs them and will last forever! So we don't look at the troubles we can see now; rather, we fix our gaze on things that cannot be seen. For the things we see now will soon be gone, but the things we cannot see will last forever.' In every situation we can see things either from a natural perspective or we can choose to see it from God's perspective. May we learn to see from God's point of view and proclaim His perspective over our situations.